Home Generators - What You Should Know
Don't be left in the dark! The next time you lose power, turn it back on with a home generator system.
Home generator systems are available in two styles; automatic standby and manual electric start. Automatic Standby generators are completely automatic and restore your power within seconds of a power failure, they run on natural gas or propane. These units are located outside the home and resemble a central air-conditioning unit.
Manual start generator systems come with electric start but need to be manually operated. Manually operated generators are wired into your existing electrical system and can restore power to your entire home with the flip of a switch. Manual generators operate on gasoline and can be stored in a garage, shed or in the basement until they are needed at which time they can be wheeled outside for use.
Generator systems are becoming a popular investment with homeowners who don't want to be left in the dark. They are also being installed for loved ones; parent, grandparents and elderly people who still live at home. People who travel, head South for the winter or are simply just not home, can leave in peace knowing their home and family members are safe and sound, protected by a standby generator system.
In the event of a power outage an automatic standby generator system instantly restores power to your home or business.
Standby generator systems can run your entire home or business, or supply just enough power to run your essentials, including lights, furnace, medical equipment, well and sump pumps, refrigerator, microwave, computer, TV, or whatever else is important to you.
Both Automatic and Manual-Start Generator Systems are Wired Into Your Home's Existing Electrical System, Eliminating the Need to Run New Wiring.
Whether you choose an automatic standby or a manual electric start, your generator system will provide you with enough power to sustain a prolonged power outage, allowing you to stay in the comfort of your home or office. In the heat of the summer, or in the dead winter, these units offer comfort and security, as well as peace of mind completely eliminating stress, fear and anxiety that follows a power outage.
HERE ARE SOME ESSENTIAL TIPS WHEN CONSIDERING A HOME GENERATOR SYSTEM

"Turn-key installation" means that all labor and materials necessary are included; generator, parts, permits, inspections, electrical wiring, gas hook ups, landscaping, generator start ups, commissioning of generator, fine tuning fuel regulator, checking voltage output for proper operation of generator upon start up, filing any and all factory warranty rebates and generator registration information.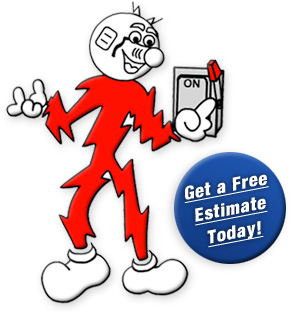 The next time you lose power, turn it back on. Here are some essential tips when having your generator installed.
Choosing the right dealer/contractor is just as important as choosing the right generator. Make sure to visit their facility to look at their showroom, repair department and service vehicles.
Keep in mind that you will be dealing with and depending on your generator dealer/contractor for the life of your generator. Make sure you're confident with the choice you make. Will he/she be there for you and your generator in years to come?
Always use a factory trained and certified generator installation contractor. Ask your contractor if he/she is authorized by the manufacturer to perform repairs, factory recalls and warranty work.
Ask if your contractor uses another company for generator repairs, maintenance and warranty work or does he employ his own generator repair technicians.
Always make sure that the technician installing your generator has a valid E-1 or E-2 electrical license and is registered with the state of Connecticut. (Ask to see the technician's electrical license.)
Insist that your electrician take out an electrical permit with the town to install and wire your generator (Portable or Standby.) Make certain to have your installation inspected by your local electrical inspector.
Ask if your contractor is available 24 hours and has a 24-hour emergency service phone number for assistance or questions. To verify this, make sure you call your installer after hours or on Saturday or Sunday before hiring them.