Newington Electric has been in business for over 50 years.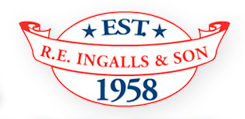 Our commercial service work includes projects for a number of local and national retailers, local and national food service companies, various office buildings, as well as property management companies. Our commercial work ranges from routine service calls for lighting maintenance and troubleshooting, to extensive rewiring / relighting projects, renovations, new construction and design build projects. Newington Electric maintains a fleet of 15 fully stocked and equipped service vans. N.E.C. has the equipment necessary to install and re-lamp parking lot and exterior security lighting.

Newington Electric performs construction and renovation projects in addition to our service business. These projects may include service upgrades, interior office renovations, production line relocation, energy conservation modifications, building expansions for commercial and industrial customers as well as new construction and design build projects.
We also troubleshoot and repair machine control wiring including state-of-the-art PLC Technology. Newington Electric has had formal training and hands on experience in fiber optic installations. We are recognized by both municipal and state electrical inspectors, for our high quality work. We are proud to be one of the premier contractors in Connecticut.